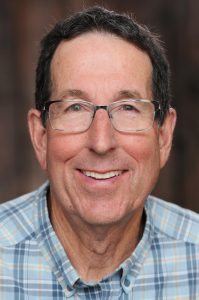 Dr. Richard F Sellman
I have provided general and cosmetic dentistry for the families in Santa Rosa over the past twenty-five years. During that time, advancements in technologies and techniques have helped me to improve many of the services I provide for my patients. One such advancement, known as Oral Appliance Therapy (OAT), is the use of an oral appliance as a treatment option for sleep apnea and snoring.
I have limited my practice to treating patients with OSA. Having been diagnosed with OSA by your physician after an overnight sleep test your MD may recommend that you try a custom oral appliance, (MAD), to treat your sleep apnea. In collaboration with your M.D, I can fabricate a custom oral appliance that is often effective in treating snoring and Obstructive Sleep Apnea. I am excited to be able to offer patients an alternative to the traditional CPAP therapy. Give me an opportunity to sit down with you to discuss your sleep habits. I will customize a treatment plan aimed at improving the quality of your sleep, which can be life-changing. I look forward to seeing you soon.
Richard F. Sellman
Diplomate of ABDSM